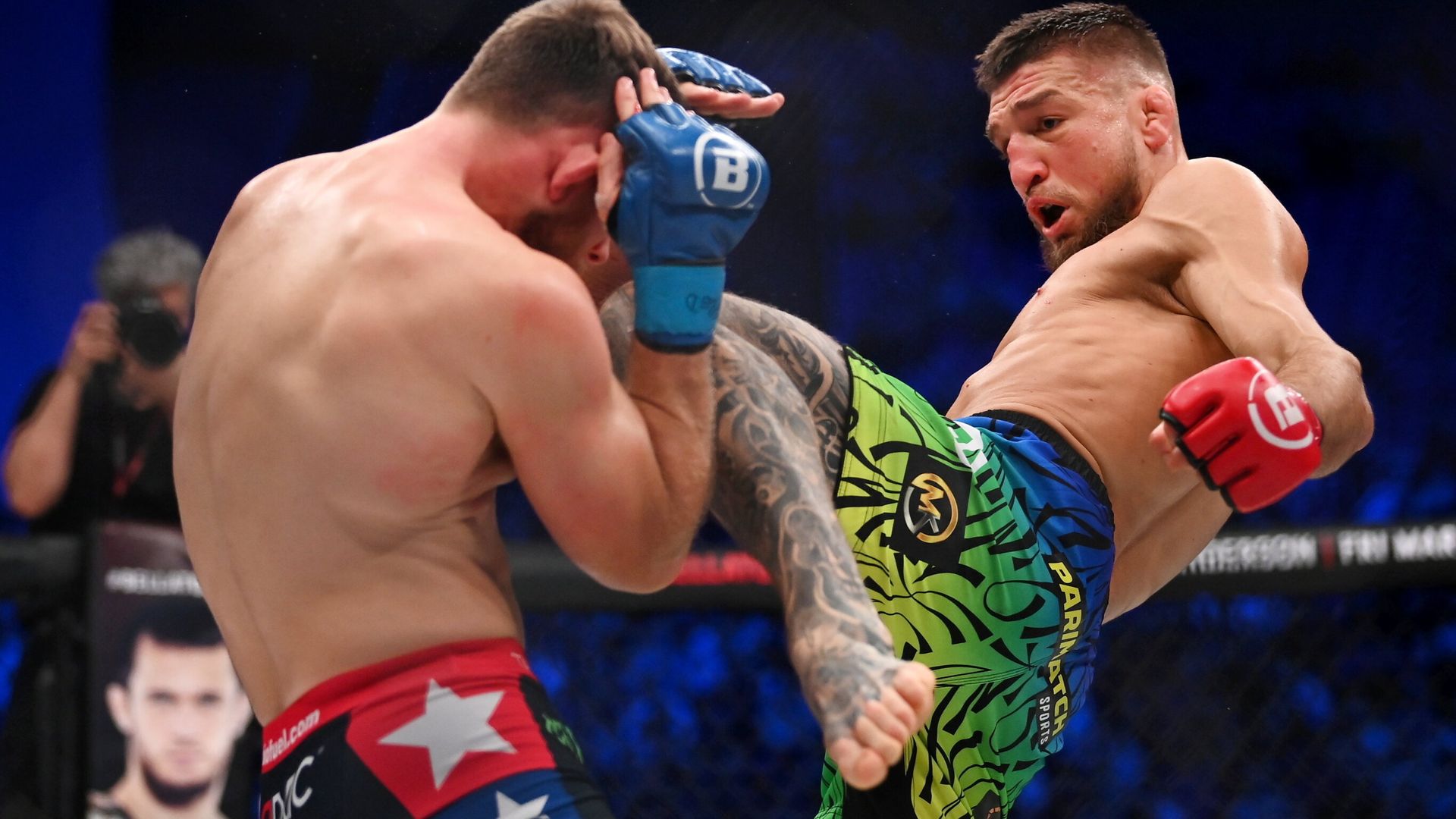 Ukrainian Yaroslav Amosov made a triumphant return to mixed martial arts after defending his country against Russia's invasion, retaining his Bellator welterweight title in a dominant win by unanimous decision over Logan Storley at Bellator 291 in Dublin.
Amosov, who told Sky Sports about his experiences defending Ukraine ahead of the title fight, put on a striking clinic to defend the championship belt he recovered from his mother's house after his hometown of Irpin was liberated last year.
"Ukrainian people, I love you. I love you my people," said Amosov, draped in his country's flag and with tears of emotion in his voice. "Please do not forget what is happening."
Wearing a blue and yellow t-shirt with the words "Colours Of Freedom" emblazoned on it on the way to the cage, the 29-year-old Amosov was warmly welcomed by the crowd at the Three Arena.
Several Ukrainian flags were in evidence and chants of "Ukraine" and "Amosov!" rang around the venue.
American Storley, 30, who suffered his only previous professional loss when he dropped a razor-thin split decision to Amosov in November 2020, had no answer to the Ukrainian's precision striking and was outclassed over the five rounds.
The win extends Amosov's professional record to 27-0.
Amosov was asked afterwards if he considered himself the world's best welterweight.
"Of course, yes," he said. "We don't need UFC champion.
"Bellator is number one. I am here. If UFC champion want to fight, come to Bellator."
[ad_2]

Source link