Sean Payton has already set the ball rolling in Denver. The new Denver Broncos head coach is looking to make sweeping changes to the organization as they look to mount a comeback in the 2023 NFL season.
With Payton now at the helm, quarterback Russell Wilson will get to work with his second Broncos HC in as many years. The veteran QB's debut Broncos campaign was nothing to boast about as he tallied 16 touchdowns for 11 interceptions.
The QB has been criticized for his off-field antics as well, which included having his own office away from his teammates and even having his personal coaches at the Broncos facility. Payton, though, made it clear that none of that was going to be allowed while he's around.
•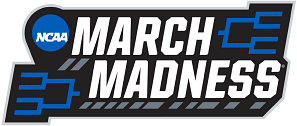 While appearing on Sportskeeda's Ballfather podcast, former Atlanta Falcons HC Mike Smith revealed what he believes is the new Broncos HC's philosophy:
"I really think that Sean believes you win in the trenches. You want to have guys that can protect the quarterback. You want to have guys that can rush the quarterback at the core because that's where he's going to build his team."
The franchise has brought in some reinforcements over the course of the offseason and is likely to draft some raw talent as well. Smith continued:
"He's going to have a solid foundation with that offensive line that's going to protect Russell Wilson. Sean's very systematic in how he's going to approach this. This isn't a scenario where in two years, they're not gonna be talking about firing Sean Payton. Regardless of what happens over the next two years, Payton's gonna be there for a while. He has time on his side. It doesn't have to be a quick turnaround so he's going to do it systematically… Sean's done it. He's very experienced."
It seems clear that Sean Payton is here to say, but Russell Wilson? His future remains in the air and will likely be decided come the end of the upcoming season.
ALSO READ – "Stop Lying"- Lamar Jackson takes dig at NFL for referring Ken Francis as his alleged negotiator
If the former Seattle Seahawks star can manage his way into his new HC's system, then he could well go on to win another Super Bowl. But failure will likely see his starting ambitions take a big hit.
---
Sean Payton reveals how Russell Wilson enlisted special help to make him join Broncos
While the two's chemistry is yet to be seen on the field, the duo has been trying to build their report through the course of the offseason. Payton revealed that Russell Wilson enlisted special help to convince him to sign as the Broncos' new HC.
Per PFT, Wilson texted Drew Brees so much that Brees reportedly begged the HC to join Denver jokingly to put an end to the disturbance. It remains to be seen whether or not the Broncos have found the QB-HC partnership they were looking for to guide them back to their glory days.
ALSO READ – Russell Wilson hired new publicist to salvage reputation in dumpster-fire Broncos season
But it looks increasingly likely that no matter what the outcome, the Super Bowl-winning HC is going to have the last laugh.
Edited by Souryadeep Mazumder