Andrew Wiggins will be back in the starting lineup for the Golden State Warriors when the team faces off against the Sacramento Kings in the NBA Playoffs. After missing a significant amount of time due to a family matter, there was much talk about whether the team would get Wiggins back at all this season.
Fortunately for the franchise in their quest to go back-to-back in the NBA Finals, Andrew Wiggins' return will be on Saturday in Sacramento for Game 1. According to ESPN's Kendra Andrews, the team is planning to have him active.
"The Warriors are planning on having him back in Game 1. That is the absolute plan. I've been told that he's looking good in his scrimmages and his practices. They wanted to play it really safe with keeping him out of that Portland game (Sunday) but the Warriors are happy with his progression."
•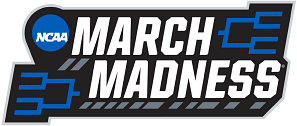 Andrew Wiggins return, will he start?
Given that Andrew Wiggins return will mark his first game since February 13th, where he scored 29 points in 38 minutes against the Washington Wizards. The very next night, the team played in the second leg of a back to back against the LA Clippers without Wiggins.
While there had been no reports of what the situation could be, head coach Steve Kerr and superstar Steph Curry both threw their support behind Wiggins. At the same time, ugly rumors swirled regarding the reason for his absence, forcing his longtime girlfriend to deny accusations that she had cheated.
Given how long it's been since Wiggins played, there's been no reports of whether or not he will start, or come off the bench like Steph Curry did last season. Andrews continued, saying:
"If he's gonna be starting or not – I don't know. I remember when Steph Curry came back from his injury in the playoffs last season, they elected to bring him off the bench for the first two games. That's not out of the question for Andrew Wiggins, who missed two months, right?
"But the good thing with Andrew Wiggins was that he was able to work out while he was away from the team, so the team is feeling comfortable about bringing him along quicker, a little bit quicker, and having him ready for Game 1."
With the Sacramento Kings being on an absolute tear this season, their first round series is sure to produce fireworks.