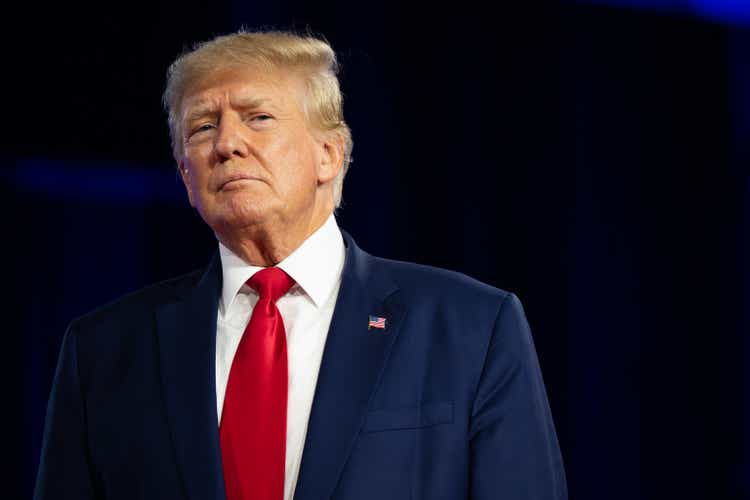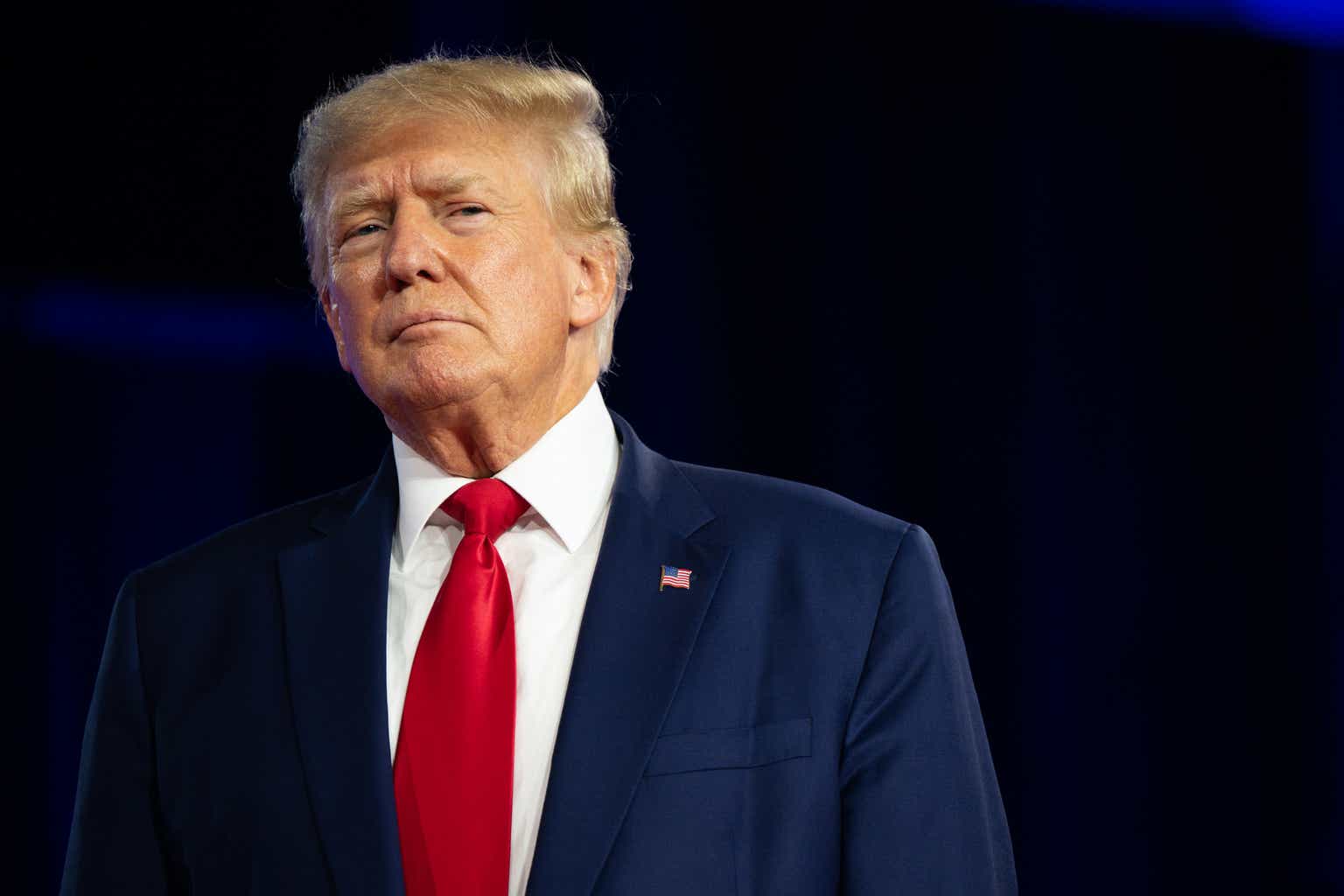 Trump Media & Technology Group, the former president's social media company, is asking Congress to probe the Securities and Exchange Commission review of the company's planned merger with SPAC Digital World Acquisition (NASDAQ:DWAC).
Trump Media is asking for Congress to help investigate "egregious conduct" and "blatant politicization" of the SEC's review of the transaction that would take the Trump social media company and app Truth Social public, according to a letter the company's general counsel wrote Monday to three Representatives including Patrick McHenry (R-NC), Chairman of the House Financial Services Committee.
"SEC's endless investigation of the DWAC-TMTG merger clearly constitutes an unprecedented attempt to kill the deal without any finding of wrongdoing. " Trump Media General Counsel Scott Glabe wrote in the letter.
The push for Congressional intervention comes after Trump's media company threatened in September to sue the SEC over the to sue the Securities and Exchange Commission over the delayed merger with SPAC Digital World (DWAC). DWAC filed its registration statement on Form S-4 in mid May and then was told in late June that that the SEC had "indefinitely suspended" the review.
"As of today, SEC has still failed to provide substantive feedback on DWAC's S-4—which was filed more than nine months ago," Glabe wrote. "The S-4 will soon have lingered for longer than the time between SEC filing and SEC effectiveness for any of the 100+ SPAC transactions that closed in 2022."
The SEC last year issued subpoenas that sought information in regards to the combination of Trump Media & Technology Group and DWAC. DWAC shares have plunged 85% since hitting highs in early March of last year as investors are concerned about the SEC delays and Trump's likely return to competing social media platforms such as Twitter and Facebook after he was banned following the attack on the U.S. Capitol in January of 2021.
Earlier Tuesday DWAC extended the date it has to complete a business combination to June from March.
Also see SA contributor Chris DeMuth's piece from last month entitled "DWAC: Is Trump SPAC A 10 Or A 0?"
[ad_2]

Source link