Sergio Perez believes consistency is a key factor that will help him beat Max Verstappen in the 2023 season. Perez currently sits second in the drivers' standings, with Verstappen taking the top spot.
Red Bull has once again created a car that is well ahead of the rest of the field. The team has won all three races so far in 2023, putting the grid out of competition. As a result, only Perez currently stands between Verstappen and a third title victory in the sport.
While the Dutchman is once again in flying form, Perez believes he can take the fight to the two-time world champion if he is consistent hereon. As quoted by Motorsport.com, Sergio Perez said about Max Verstappen:
"Of course, if I want to win the championship, I have to beat Max weekend in and weekend out, and keep this level of consistency throughout the season. It's all about this season's consistency, you know. You can win 15 races, but if in the other races, you just crash and have DNFs and so on, it is not enough.
"It's just reaching that level of consistency and taking it race by race. There is no doubt that there is no driver on such a form as Max. Together with the team as well with the car, he is definitely the hardest driver to beat."
Max Verstappen lauded by former Red Bull driver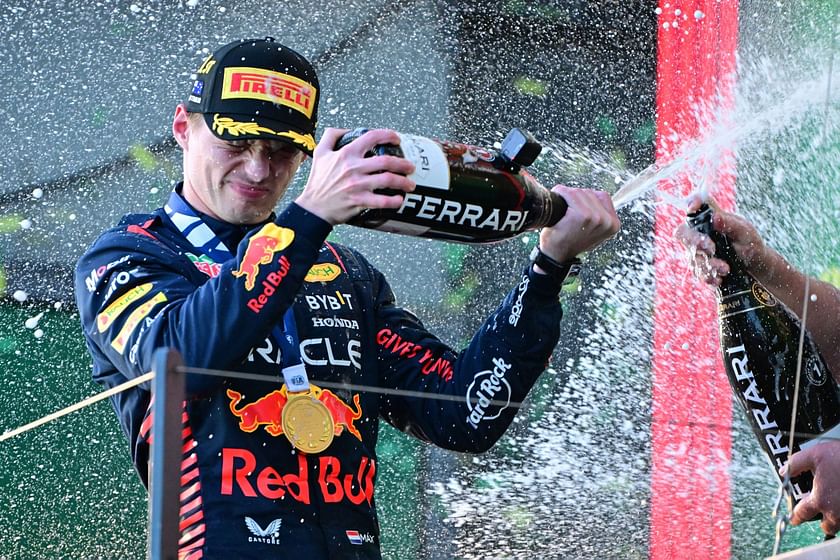 Max Verstappen's remarkable work ethic and fearlessness have earned him praise from David Coulthard, distinguishing him from other drivers. The two-time world champion showcased his exceptional driving skills by beginning the 2023 F1 season with an impressive display. He clinched victory in the first race from pole position.
Despite being forced to commence at P15 on the grid due to a driveshaft problem, Verstappen showed his grit by securing second place in Jeddah. He then secured his first race win of the season in Australia by managing his car brilliantly through the chaos.
While Red Bull continues to produce the strongest car on the grid, Aston Martin is emerging as a contender. Fernando Alonso has secured a well-deserved podium finish in all three races held so far.
Speaking at the recent Red Bull Showrun event in Mumbai, India, where Sportskeeda was present, Coulthard gave his two cents on what makes Verstappen stand out:
"Just because he works so hard. His mother was a cart racer, his father was a Formula One driver. He was not given a route to F1, he had to slot it out. Time and again, he has shown that he has a fighting spirit, that he is not frightened by any competitor. His work ethic on the track has given him, along with his natural talent, an edge over his competitors."
It will be interesting to watch Verstappen's season progress in the coming months.
Edited by Akshay Saraswat