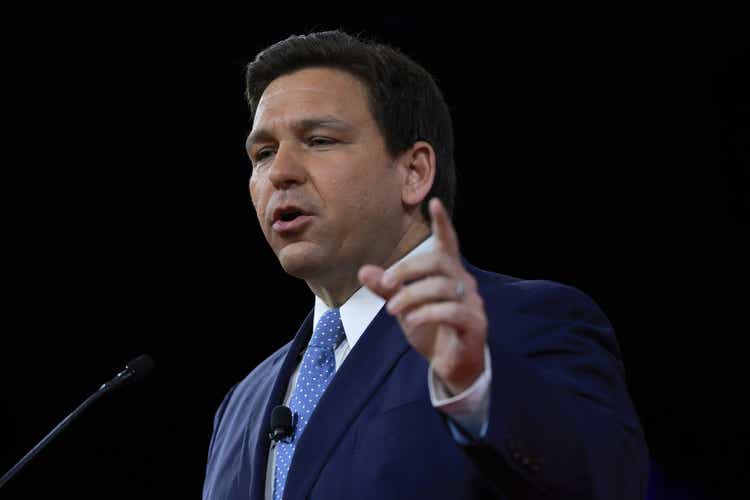 "The corporate kingdom finally comes to an end," Florida Governor Ron DeSantis declared, after signing a bill that gives the state control over Walt Disney World's (NYSE:DIS) self-governing district.
The move was a long time coming, and follows the "Don't Say Gay" tussle between Disney (DIS) and Florida's legislature last year (see more on the controversy here). DeSantis will be able to appoint a five-member board that will have external oversight over the Reedy Creek Improvement District, which has its own tax and bond authority, and it will no longer be exempt from certain state codes and regulations.
The "new red tape may dissuade DIS' new infrastructure investments in Florida for the intermediate term," SA contributor Juxtaposed Ideas writes in an article that discusses other impacts on the company's theme parks.
[ad_2]

Source link