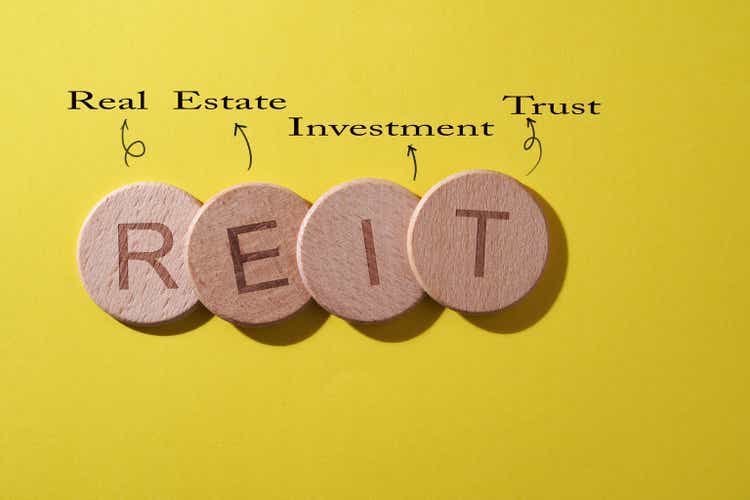 The FTSE Nareit All Equity REITs continue to fall for the third week, ending 3.72% lower on a weekly basis, compared to the broader real estate index, which fell 3.74%, and the S&P 500 index, which decreased by 2.67%. FTSE Nareit All Equity REITs are trading lower over the past two weeks on rising inflation fear and Fed announcement.
Infrastructure REITs dragged the equity REITs index down this week, with the subsector losing ~7% of its value.
Mortgage REITs fell by 3.95% from last week.
Telecom infrastructure REIT Uniti Group (UNIT) was down after posting a Q4 revenue miss, despite issuing a strong guidance for 2023 revenue and adjusted EBITDA.
Meanwhile, American Tower (AMT) lost 5.09% of value in five days. The tower REIT had issued a 2023 AFFO guidance below Wall Street expectations, after posting weaker-than-expected Q4 bottom line.
On a similar note, office REITs dropped ~6% from last week, with the subsector's two major firms, City Office REIT (CIO) and Slate Office REIT (OTC:SLTTF), posting mixed results this week.
The sector continues to face COVID-19-related headwinds.
Healthcare REITs were the next major laggards, falling ~5% from last week.
Hotel REITs were better off than the other subsectors, having gained 0.66% value W/W. The subsector had outperformed all other REIT property types in January, according to Seeking Alpha contributor Simon Bowler.
Here is a look at the subsector performance: