Will Levis represents one of the top three signal-callers in the 2023 NFL Draft after a good stint in Lexington.
The first-round selections of Levis, Bryce Young, CJ Stroud, and perhaps Anthony Richardson are all anticipated. Young will probably be the first player selected, but the other three are all predicted to be top-10 selections.
Levis completed about 66 percent of his throws in 24 contests, throwing 43 TDs and 23 INTs. He assisted Kentucky in winning 10 games during his first season there, including a 20-18 victory over Iowa in the Citrus Bowl.
•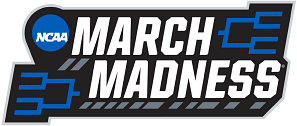 Levis is built like a standard NFL quarterback. He also has a rocket of an arm, which is perhaps another reason why he is anticipated to go so high in the draft.
Before the draft, let's take a look at the five teams where Levis would fit best.
---
1. Las Vegas Raiders
In 2023, Jimmy Garoppolo will undoubtedly be the Raiders' starting quarterback, but nobody anticipates him as the team's long-term solution. On the contrary, Will Levis might actually be that player for the Raiders.
Levis has a powerful arm and appears to possess all the qualities needed to become a franchise player in the future; he only needs room to grow. It would not be necessary to hurl him into the fire immediately. Rather, he might spend a year or two under Garoppolo's tutelage and acquire vital insights from the seasoned quarterback. The Raiders are the ideal destination for him because of this.
Will Levis will possess both the physical and mental qualities necessary to succeed when he is prepared to start playing regularly.
---
2. Indianapolis Colts
According to reports, Will Levis is generating excitement within the NFL as a possible draft choice for the Indianapolis Colts.
Levis is a very divisive talent because of his inconsistencies, but there is no doubt that he also has many interesting qualities and potential advantages.
The Colts are in need of a starting quarterback immediately. Will Levis figures to be an emerging name, garnering buzz for the team in the run-up to the NFL Draft.
---
3. Tampa Bay Buccaneers
For a player of Will Levis's caliber, the Tampa Bay Buccaneers might be the best option. He plays far more like the attack that the Buccaneers want to implement than Baker Mayfield, who is now expected to start for them.
Mike Evans and Chris Godwin will continue to be viable choices for Tampa Bay with Will Levis's strong arm. Levis might not be ready to start straight away, however, as Mayfield is currently the quarterback in the top spot on the depth chart. As Mayfield's assistant, he would have the opportunity to gain experience, but he could also play over Mayfield if necessary.
---
4. Minnesota Vikings
After this campaign, Kirk Cousins and the Minnesota Vikings will part ways. He is overpaid for only one postseason victory in the past five years. Moreover, this draft is a great opportunity to choose Cousins' successor.
The Vikings can select Will Levis at No. 23 if he is still available, with the understanding that he will not play much in his first season. He can then fill the starting position in 2024. This will give him a chance to study the NFL game and hone his technique and precision without the burden of being a starter.
---
5. Atlanta Falcons
Levis would be a great fit for the Atlanta Falcons, but it is not obvious if they will have the chance to draft him. Desmond Ridder was unable to fully stake his claim for the starting position during his brief time on the field as a rookie due to inconsistent performances. He should thus not be the Falcons' primary focus heading into the upcoming season.
Levis works well in a play-action attack, is good under pressure, and is adept at playing under center.
Edited by Nicolaas Ackermann