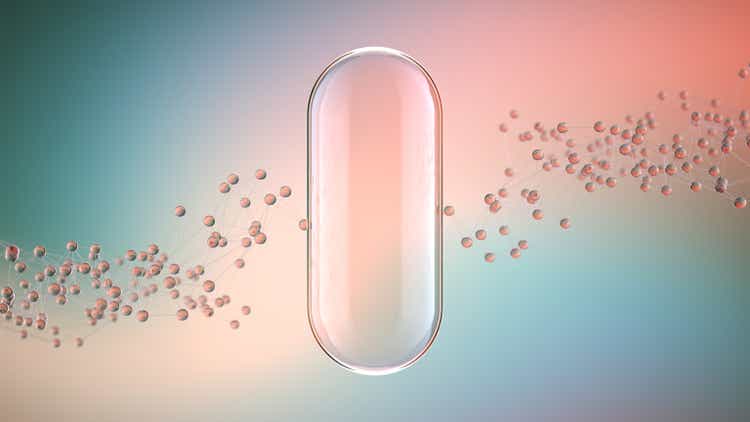 A new report examining innovation found that among the 100 most innovative companies, the largest number — 18 — were in the pharmaceutical industry.
Large pharmas including Bristol-Myers Squibb (NYSE:BMY), Eli Lilly (LLY), Johnson & Johnson (NYSE:JNJ), Novartis (NVS), Pfizer (NYSE:PFE), Roche (OTCQX:RHHBY), and Sanofi (SNY) made the list, compiled by LexisNexis.
Among large biotechs, Amgen (AMGN), Gilead Sciences (NASDAQ:GILD), Moderna (MRNA), and Regeneron (REGN) made the cut.
Alnylam Pharmaceuticals (ALNY), which is focused on developing RNA interference (RNAi) therapeutics, and Jazz Pharmaceuticals (JAZZ), known for medicines for sleep disorders and epilepsy, were new additions in 2023.
The LexisNexis report, Innovation Momentum 2023: The Global Top 100, lists companies with the highest innovation momentum, based on the Patent Asset Index, a "scientifically developed objective measure to evaluate innovative strength."
"An aging global population and the long tail of the COVID-19 pandemic are creating demand for new pharmaceutical therapies and products," the report states. "This provides opportunities for small players with innovative technologies, but also for large companies."
Among the 18 pharma companies included in the report, 13 are based in the US, with the rest in Europe.
Nine medtech companies also were included. LexisNexis noted that these companies were able to boost their patent portfolio size as well as maintain or improve the size of those portfolios.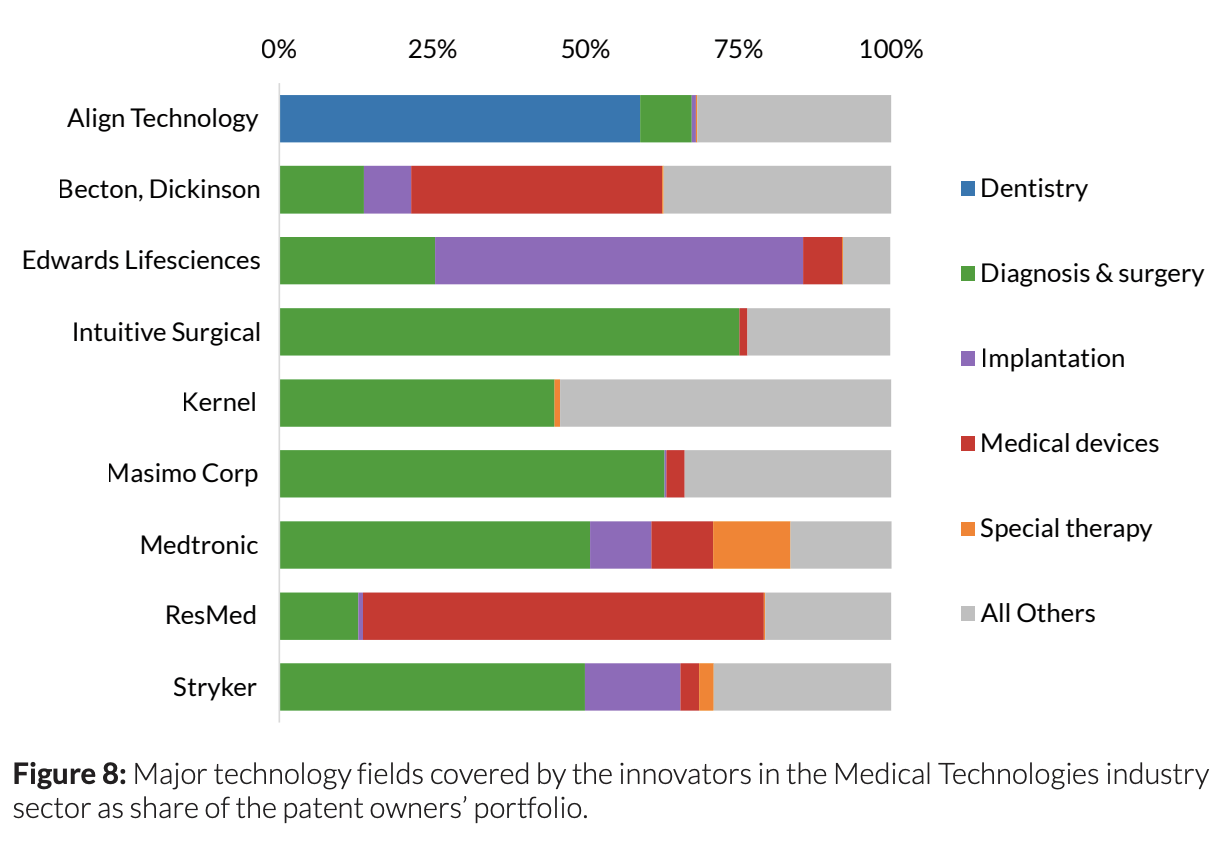 While medtech companies have similarities in terms of patent portfolio growth and geographic locations, they differ greatly when it comes to their technologies.
The report notes that Medtronic (MDT) has the largest patent portfolio. Its "technologies enable everything from digital diabetes monitoring to minimally invasive surgery and tiny leadless pacemakers that can be implanted directly into the heart."
LexisNexis said that the ResMed (RMD), known for its ventilators and CPAP devices used for sleep apnea, saw its patent quality increase in recent years due to its devices increased use during the COVID-19 pandemic.
Another medtech making the list is Align Technology (ALGN), known for its clear teeth aligners. "By focusing on one type of device, it has been able to improve its average patent quality on a consistent basis."
LexisNexis also highlighted Becton, Dickinson (BDX), Edwards Lifesciences (EW), Intuitive Surgical (ISRG), and Stryker (SYK) as other innovative medtechs with strong patent portfolios.
[ad_2]

Source link