Paddy Pimblett says he would welcome the possibility of facing Logan Paul in an MMA fight after the world-famous YouTuber mentioned he wanted to fight the Liverpudlian "loud mouth".
Logan, like his younger brother Jake – who suffered the first loss of his boxing career on Sunday to Tommy Fury in Saudi Arabia – has also blurred the lines between social media influencer and big-draw sportsman by boxing fellow YouTuber KSI in 2019 and Floyd Mayweather (in an exhibition bout) in 2021.
But Logan is now looking to enter the MMA octagon and has previously called out Pimblett, saying on the True Geordie podcast last year: "I'm taking out Paddy The Baddy, dude, I'm taking him out."
Following the Tommy Fury vs Jake Paul fight, Johnny Nelson says that boxing 'needs to move with the times' and that 'boxers can learn from YouTubers'.

Speaking on the MMA Junkie YouTube channel, Pimblett said he's more than happy to take on Paul in a UFC fight.
"It's mad," Pimblett said. "He called me a clout-chaser years ago. He's clout-chasing me all the time, mentioning my name.
"If he ever wants to fight in UFC, he's more than welcome. I'll be there waiting for him and we'll fight."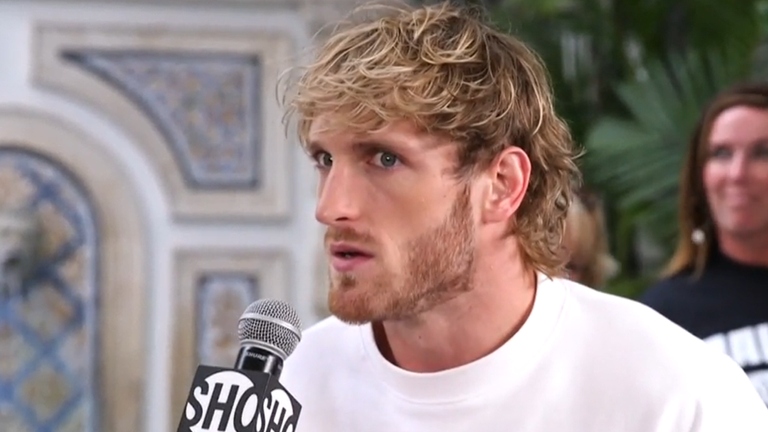 "I have found out who I would like to fight if I did a UFC match: Paddy 'The Baddy'. They say he is the next Conor McGregor right, he is super charismatic and entertaining as hell. He is on the come-up and young like me and has a real loud mouth."
'I still think I won Gordon bout'
Any potential clash won't take place until the end of the year, however – at the earliest – with Pimblett set to undergo keyhole surgery on March 7 on the injured ankle he sustained in his most recent fight with Jared Gordon.
Pimblett earned a controversial, unanimous points victory against Gordon in their lightweight bout at UFC 282 in December, with many of the Las Vegas crowd booing as he won 29-28 on all three judges' cards.
Pimlett, who also scored victories at UFC London in March and July of last year, maintains that he was rightly crowned the winner against Gordon.
"I still think I won," he said. "It's however you score the first round, but I scored it two rounds to me.
Paddy Pimblett believes the judges were right to award him with an unanimous decision against Jared Gordon.

"The first round was closer than I thought on the night, when I watched it back. On the night, I thought he only hit me with about two left hooks but he hit me with about six or seven.
"But I still thought I won the first two rounds. I'm the one pushing the pace every round, I'm the aggressor, I'm coming forward and putting it on him, stepping forward in the first two rounds. He was the one with all of the cuts and bruises on him.
"I didn't have a mark on me other than a little mark on my cheek where he left-hooked me.
"And there was my foot. No-one has mentioned that, either. I got injured in the first round and still went three rounds."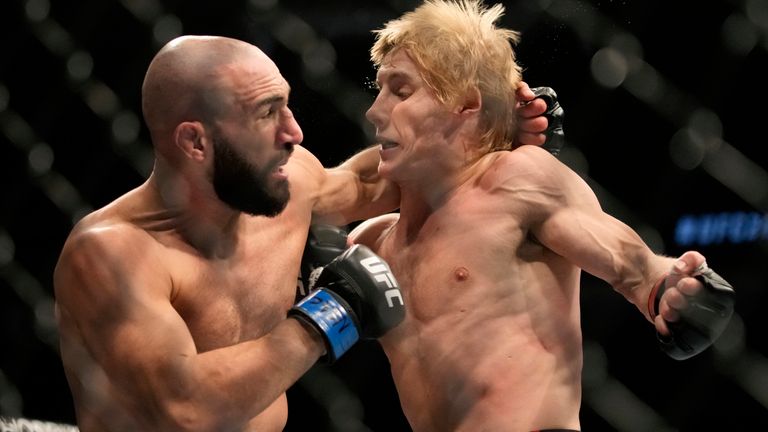 Pimblett added: "I don't care what most armchairs say. That doesn't bother me. It's when former pros or pros – like [Nate] Diaz, or Joe Rogan – say I didn't win.
"People that sit on their armchair and comment on YouTube or Instagram, I don't care about it.
"I was with Chuck Liddell last week and he was saying, 'I don't know what people are talking about'. He was like, 'it's a close fight, but it's not a robbery'."
On potential Gordan rematch: I'll finish him
Pimblett's victory extended his unbeaten start to his UFC career to 4-0, but the schedule surgery on his injured ankle is going to keep him out of competing at UFC 286 in London on March 18, and possibly even prevent him from attending the event.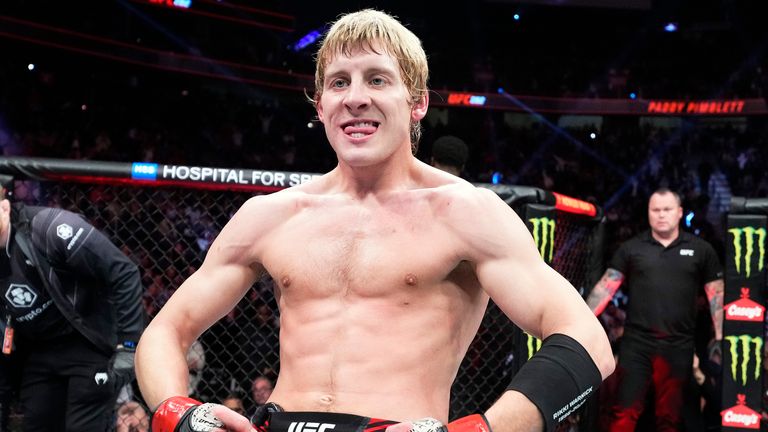 The 28-year-old added that he is targeting the back end of 2023 for a return to the octagon and though he doesn't yet know who his comeback will be against, he said he would welcome a rematch with Gordon.
"I don't know if I'm going to go to UFC London or not yet because I will have a boot on for four weeks and will have crutches," he said. "I fought there twice last year, so I don't mind to be honest.
"I'm just looking forward to the back end of the year when I'll be able to fight I think. I just want to get back in the cage healthy; that's the main thing for me.
"I don't know who I'm going to fight. But if everyone wants to see it [Gordon] again, I don't mind beating him up at the end of the year.
"Hopefully he beats Bobby Green [on April 22] and then if he wants to fight towards the back end of the year, I'm game! I'll finish him."
[ad_2]

Source link