The president of the France Football Federation (FFF) Noel Le Graet has resigned amid allegations of sexual misconduct and a damning audit commissioned by the country's sports ministry.
Le Graet, the head of the FFF since 2011, had taken a step back amid a legal investigation into alleged sexual and morale harassment.
Earlier this month, the audit concluded that the 81-year-old Le Graet no longer had "the necessary legitimacy" to administer and represent the sport in France and "highlighted the inappropriate behaviour of Mr Le Graet towards women". Earlier this year, Le Graet denied allegations of sexual misconduct.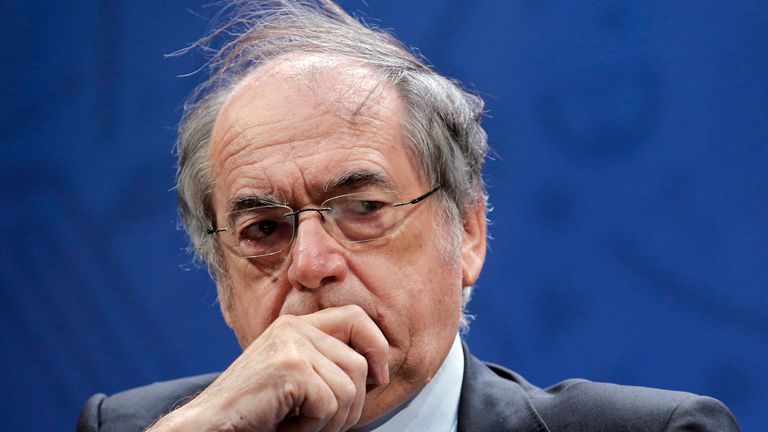 Le Graet, whose mandate was due to end in 2024, had also come under fire for extending the contract of men's coach Didier Deschamps until 2026 and for derogatory comments aimed at France great Zinedine Zidane.
The French women's team coach, Corinne Diacre, has also been under pressure. Team captain Wendie Renard said last week she would not play at this year's Women's World Cup and according to a report in French multimedia outlet RMC Sport, the defender said she will not play for the national side as long as Diacre remains in charge.
Fellow internationals Marie-Antoinette Katoto and Kadidiatou Diani also said they were taking a step back from the national team.
Le Graet's current vice-president Philippe Diallo now becomes interim president until June 10, when the next FFF assembly will take place.
A statement from the federation on Tuesday read: "Regarding the audit… the FFF notes that this report does not mention any systemic failure nor any breach of its duty to govern.
"The FFF nevertheless notes that this report is based less on objective facts than on assessments which have in some cases led to an exaggerated belittling of the body.
"The FFF also regrets the lack of a real governing procedure and the failure to take into account the numerous comments made in terms of its governance, the fight against sexist and sexual violence, its figures and the examples given.
"The FFF therefore wishes to reaffirm its strong commitment against gender-based and sexual violence as part of its license protection policy. This commitment was and remains a priority.
"The FFF will also continue work to reform its governance… this work had been undertaken even before the start of the audit. However, the FFF undertakes to hold itself to all the useful recommendations of this audit."
What Le Graet said about Zidane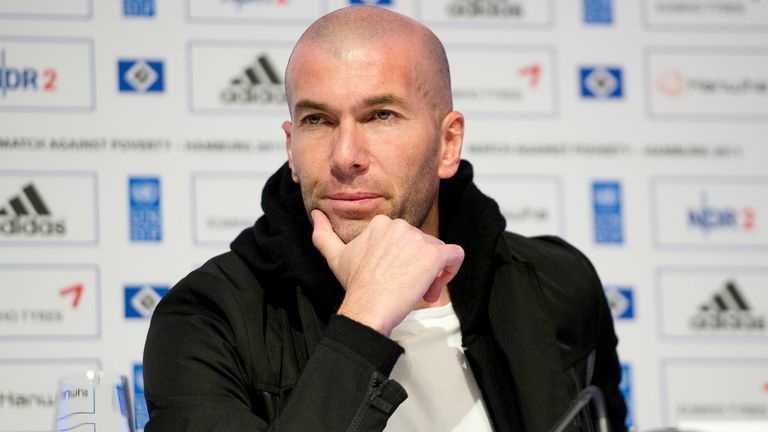 Zidane had been strongly linked as a potential successor to current France manager Deschamps before the latter signed a contract extension.
However, at the start of the year, Le Graet told RMC he would not take a call from one of France's most decorated players and added: "I don't give a damn, he can go wherever he wants."
Le Graet had said Zidane had plenty of support but stood no chance of replacing Deschamps.
"Who can make serious reproaches to Deschamps?" he said. "Nobody. He [Zidane] does what he wants; it's none of my business. I've never met him, we've never considered parting with Didier. He can go where he wants, to a club … If Zidane tried to contact me? Certainly not, I wouldn't even pick up the phone."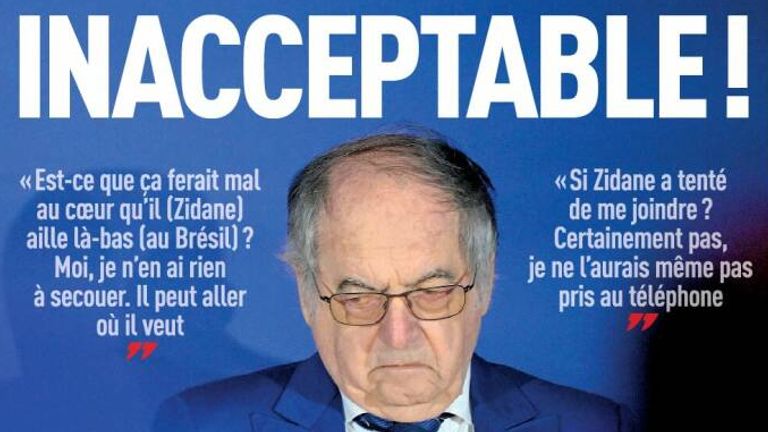 Le Graet's attitude towards Zidane went down poorly. Kylian Mbappe tweeted his support of the "legend", while the head of FFF's ethics committee Patrick Anton called for the octogenarian to stand down. The committee also removed general manager Florence Hardouin.
France's minister for sports, Amelie Oudea-Castera, was one of many politicians who reacted to Le Graet's comments.
"Yet more out-of-touch comments and on top of that a shameful lack of respect, which hurts us all, towards a legend of football and sport," she wrote on Twitter, also calling for an apology.
[ad_2]

Source link