LSU prospect Alexis Morris was selected by the Connecticut Sun in the second round with the 22nd pick in the WNBA draft. Morris is coming off a stellar NCAA tournament. She averaged 16.8 points and 3.8 assists and also recorded 20 points in each of the final three games of March Madness.
Morris was instrumental in guiding LSU past Iowa in the championship game. She went off for 21 points and nine assists, shooting 8-of-14. Morris' contributions helped LSU post a women's championship final record tally of 102 points.
Connecticut has made a solid swoop by acquiring Morris. The NCAA champion displayed that she is made for the big moments after her big-time performances in the late knockout stages of March Madness.
•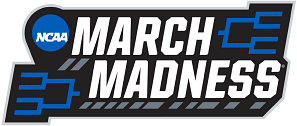 Alexis Morris has been at the peak of her game over the last two seasons. She averaged 15.0 points, 4.0 rebounds, 2.7 assists and 1.7 steals per game in the 2021-22 season and 15.4 points, 2.9 rebounds, 4.1 assists and 1.8 steals per game in the 2022-23 season.
Her ability to knock down timely shots and make plays efficiently will help Connecticut. It will be interesting to see how she translates her NCAA success into the WNBA.
---
New Connecticut Sun Alexis Morris is as tough as they come mentally
Alexis Morris' performances have helped her gain attention, but another underrated part of her game that needs to get highlighted more is her mental toughness. Before the NCAA championship game against the streaking Iowa, Morris warned them not to guard her as they did against South Carolina.
Iowa dared South Carolina to shoot from the perimeter and shut down the paint en route to a 77-73 win over the No. 1 seed. Morris found the move disrespectful and claimed Iowa couldn't do the same to her, as she would end up knocking down shots. Here's what Morris said:
"I watched the game, and I'm watching them guard South Carolina. I don't think they can guard us that way. I don't think you can just leave me open on the perimeter or leave us open on the perimeter.
"Me personally, I find it very disrespectful, so I'm going to take that personally going into that game. You're going to have to guard us. That's just the competitor in me, and the will to win."
Alexis Morris' toughness and competitive spirit make her an even more enticing rookie prospect in the WNBA this season. Connecticut finished as the runners-up last year and will be keen to make amends this time around. It will be interesting to see how they use Morris' services this year.