Kyrie Irving became the latest superstar to have a fan thrown out of a game. The Dallas Mavericks star appeared to have the referees eject a heckling fan from the game in the team's 110-104 loss to the Charlotte Hornets on Sunday.
Check out footage of Kyrie Irving having a fan ejected from the game below:
•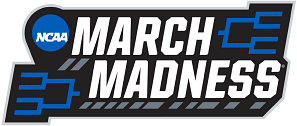 Irving explained the situation following the game, stating:
"He just called me out of my name so I just had to make sure I looked him eye-to-eye to see if he would say it to my face. A lot of fans say things when you're turning your head or they say it in the crowd 'cause they can get away with it, but majority of the time if I could look a fan in the face and see if they really want to say that to me. He yelled it and I handled it."
Check out Kyrie Irving's comments on having a fan removed below:
The Mavericks superstar did not reveal what the fan said to catch his attention. Dallas fell to 36-39 with the loss and are currently in danger of missing the play-in tournament as they sit in 11th place in the Western Conference. They are just 7-13 since acquiring Irving and 6-9 with him in the lineup. More concerningly, the Mavericks are just 3-8 when both Kyrie and co-star Luka Doncic suit up. Doncic will miss the next game after picking up his 16th technical foul and receiving an automatic one-game suspension.
How has Kyrie Irving performed as a Dallas Maverick?
While the Dallas Mavericks have struggled since acquiring Kyrie Irving, he has been as advertised from an individual standpoint. The eight-time All-Star has averaged 27.0 points, 5.3 rebounds, 5.9 assists, 1.1 steals and 0.5 blocks per game while shooting 49.5% from the field, 38.7% from 3-point range and 93.6% from the free-throw line.
His numbers have improved slightly from his time with the Brooklyn Nets. In Brooklyn, Irving averaged 27.1 points, 5.1 rebounds, 5.3 assists, 1.0 steals and 0.8 blocks per game while shooting 48.6% from the field, 37.4% from 3-point range and 88.3% from the free-throw line across 40 games.
While the Mavericks may be in danger of missing the play-in, Irving appears likely to make his fourth All-NBA Team. The 2015-2016 NBA champion is set to enter free agency this summer where he will look to land a contract north of $200 million.
Edited by Caleb Gebrewold