Despite years of research on the player, Liverpool are walking away from the Jude Bellingham transfer saga.
The Borussia Dortmund and England midfielder is set to be one of Europe's most sought-after players this summer – but despite intense work needed to rebuild their midfield, Liverpool will not be targeting the 19-year-old.
So why have they walked away from the deal? And who are the main contenders for Bellingham now?
Sky Germany reporter Jesco von Eichmann and French football expert Julien Laurens explain more…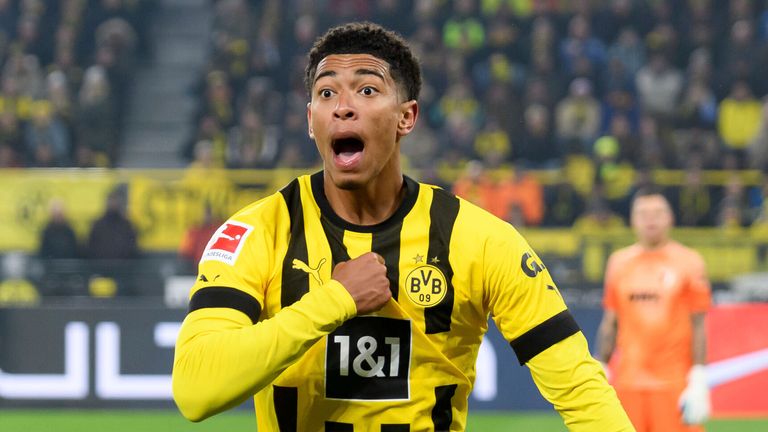 Why have Liverpool backed out of the Bellingham running?
French football expert Julien Laurens to Sky Sports:
"Things can always change so quickly in the transfer market but Jude Bellingham is just very expensive. Right now, there are not many clubs that can afford him – especially if you have a few positions to strengthen which is Liverpool's case.
"Last summer, we saw Liverpool put pretty much all the budget on Darwin Nunez. He might become amazing for them, but maybe they could have spent less on a striker and the rest of the money on a midfielder which they badly need.
ESPN reporter Julien Laurens believes Liverpool could have saved money on Darwin Nunez and should have use some of that to invest in a top midfielder like Jude Bellingham

"With Bellingham, for a club like Liverpool, this is pretty much all the money they would have and nothing else for any other position they might want to strengthen. It's tricky for them."
Sky Germany's Jesco von Eichmann to Sky Sports:
"It's a little bit surprising Liverpool have walked away because with the connection between Dortmund and Jurgen Klopp, he might be the first one who knows how expensive this whole package would be.
"Dortmund don't care where the money comes from, if it's Liverpool, Manchester or Real Madrid."
Who is left in the running for Bellingham?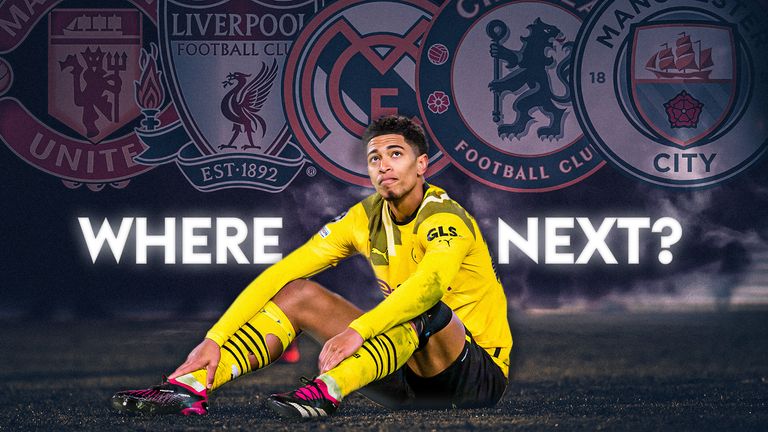 French football expert Julien Laurens to Sky Sports:
"If we're honest there are only three clubs that can afford him. I believe he will leave Dortmund this summer to go to one of the three.
"Manchester City – he would replace Ilkay Gundogan and be reunited with his best mate Erling Haaland, work with Guardiola and this City team would be even better with him in it.
"There's Real Madrid, we're not sure what will happen with Luka Modric and Toni Kroos at the end of this season. They are having a younger midfield for the next 10 years with Eduardo Camavinga, Aurelien Tchouameni and Federico Valverde. Bellingham can be another addition to that.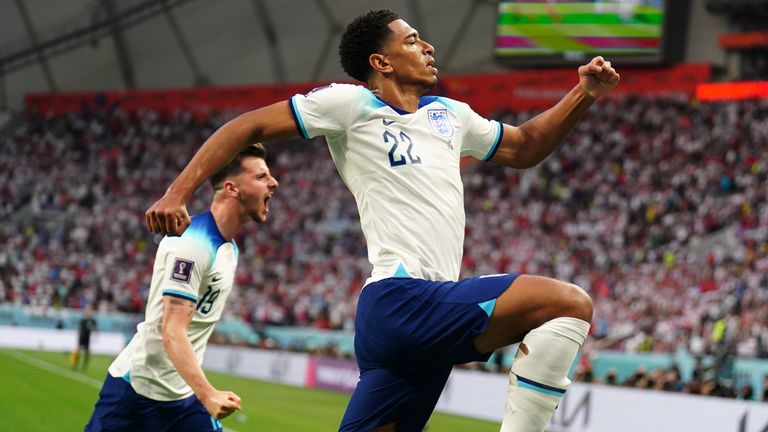 "The last club is PSG who believe they will have money to spend because they will be okay with Financial Fair Play – and they also need to strengthen in midfield.
"I don't know where Bellingham would choose to go. Manchester United could be in the race but they need money for other positions, like a striker. You can't spend £120m on Bellingham and then another £120m on a striker. You have to make choices."
Sky Germany's Jesco von Eichmann to Sky Sports:
"For every big club in Europe interested in Bellingham it's just a matter of cost.
"If the new owners of Man Utd can afford him and want to afford him, he could be a prestigious object for them to say: 'Hi we're the new guys and we bought you Jude Bellingham'. Man Utd can be one of the candidates and have had an eye on him already.
"The whole package is so expensive. It's not just the money for Dortmund which is around €150m, it's his salary. There are just a few clubs – Real Madrid, Manchester City, Manchester United and PSG – that can afford him."
Could he even stay at Borussia Dortmund?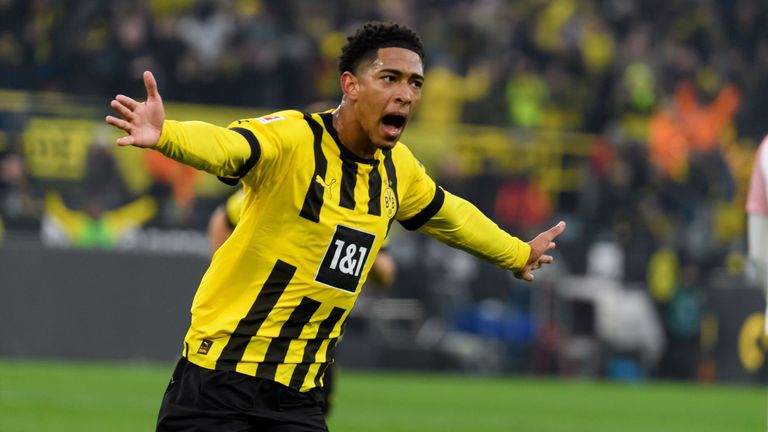 Sky Germany's Jesco von Eichmann to Sky Sports:
"Of course, he could stay at Dortmund, he has a contract until 2025 so everything is in Dortmund's hands. He has no clause to leave the contract before its end so it's possible he's going to stay. But I don't think he will.
"There will be one big club that's so interested and will spend a lot of money – and Dortmund won't say no.
"He could stay at Dortmund to develop himself more because he has some parts that he's not yet ready for a big club. For example, he's very emotional on the pitch. He's discussing with the referees, opponents and even with his own team-mates.
"That's why Emre Can, who used to play for Liverpool, criticised him a couple of days ago saying he has to learn a lot, especially about his emotions on the field.
"Dortmund could be a very good place for him to develop one more year but it's not very likely."
[ad_2]

Source link