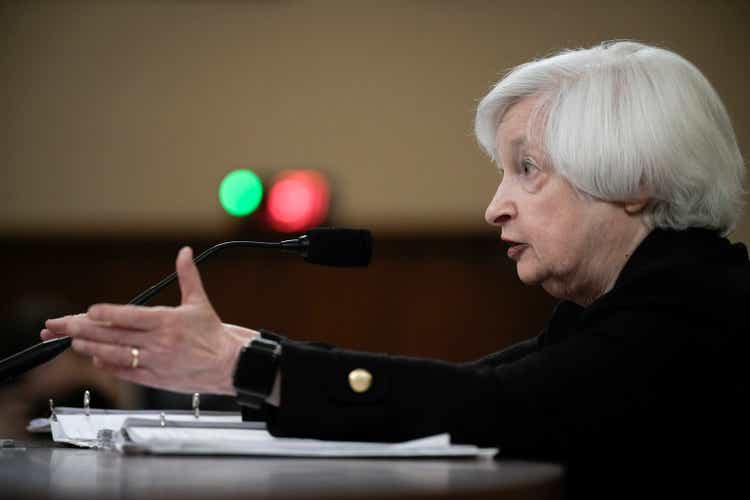 U.S. Treasury Secretary Janet Yellen said Wednesday that she is not considering covering all uninsured deposits at U.S. banks while ruling out the need for a broad boost in deposit insurance, she told members of the Senate's Appropriations Subcommittee on Financial Services and General Government.
The failure of Silicon Valley Bank on March 10 and Signature Bank's demise two days later prompted the Treasury, the Federal Reserve and the Federal Deposit Insurance Corp. to take emergency actions to "mitigate risks to the banking system," Yellen told lawmakers in prepared remarks.
That included guaranteeing uninsured depositors at the collapsed banks, as well as the development of new sources of liquidity designed to help smaller banks facing outsized deposit outflows.
"It's important to be clear: shareholders and debtholders of the failed banks are not being protected by the government," Yellen emphasized, while noting "no losses from the resolution of these banks are being borne by the taxpayer."
She reiterated her comment from last week saying the U.S. banking system remains sound.
Earlier, Fed Chair Jerome Powell said the central bank will use all tools necessary to ensure that bank deposits remain "safe and sound."
More on the Bank Crisis
[ad_2]

Source link