The Indiana Fever will hope to turn their fortunes around after landing Aliyah Boston with their No.1 pick. The Fever had four other picks, and they acquired Grace Berger with their seventh pick. Boston is the reigning two-time Naismith Defensive Player of the Year. The former South Carolina center is also a four-time Lisa Leslie Award winner as the top college center.
Boston is a combo forward and can switch between playing the four and five. Indiana will pave the ideal opportunity for Boston to expand her game on both ends of the floor. They are still in rebuild mode and have time until they accelerate their push towards becoming a playoff contender again.
Aliyah Boston seemed excited about joining Indiana. Here's what she said upon her selection (via ESPN):
•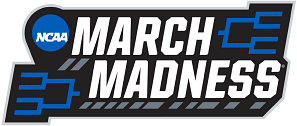 "It's just really special. I'm thankful, first, to God just for putting me in this position but also thankful to everybody in Indiana, just because they saw something in me and I'm just ready to get there and get to work."
Boston brings tremendous physicality and toughness as an efficient post scorer and rebounder. She has averaged 14.1 points and 10.8 rebounds per game in her four-year college career and at least two blocks per game every season.
Meanwhile, Grace Berger created history by becoming the highest draft pick coming out of Indiana Hoosiers program history. Berger is coming off one of her best shooting seasons. She averaged 12.4 points, 4.8 rebounds, and 5.8 assists on 48/41/79 splits across 24 games.
Berger led Hoosiers to the second round of the NCAA championship and the Big Ten Tournament Semi-Finals. She has made the First-Team All-Big-Ten four consecutive times.
---
Indiana Fever on cloud nine following Aliyah Boston's addition
The Indiana Fever seemed in great spirits after landing Aliyah Boston with the No. 1 pick. The franchise looks at her as a game-changer, and rightly so. Boston's two-way ability and leadership could take the Fever a long way starting this season.
Indiana could be on the rise after her addition and their four other picks, who could all have an impact and grow together as a group. Here's what Fever GM Lin Dunn said after drafting Boston:
"Aliyah Boston will have an immediate impact on our franchise on and off the court. We are excited to pair her with Kelsey (Mitchell) and NaLyssa (Smith) as we reload the Indiana Fever. We are very impressed with Aliyah's post skills as well as her natural leadership skills. This a great day for our franchise!"
Indiana hasn't qualified for the playoffs since 2016. They finished with a league-worst 6-26 and a 5-31 record over the last two seasons.
Also read: 2023 WNBA Draft: Ranking the top 15 prospects