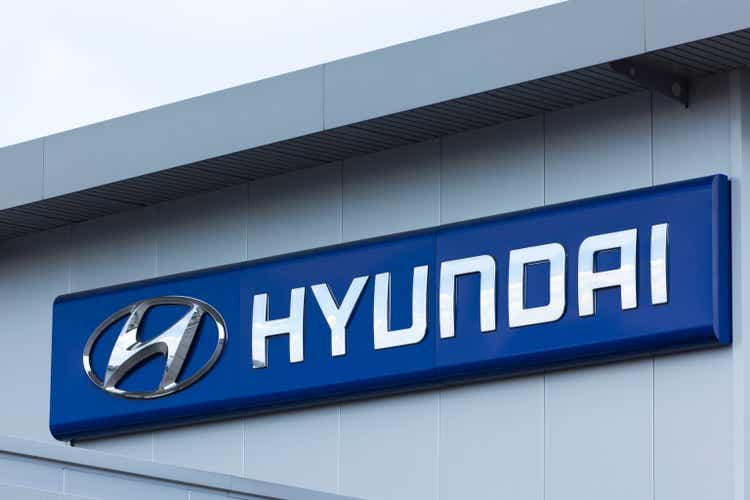 To strengthen its position in a segment that is expected to dominate long-term global automotive demand, Hyundai Motor Group (OTCPK:HYMTF) announced Tuesday that it plans to invest 24 trillion won ($18.14B) in South Korea's electric vehicle (EV) industry through 2030
The group's investment plan came as President Yoon Suk Yeol attended a groundbreaking ceremony for Kia's first designated electric vehicle plant, which should begin production in 2025.
The auto group that houses luxury brand Genesis, besides Hyundai and Kia, also revealed plans to expand annual EV production in Korea to 1.51M units and global volume to 3.64M units by 2030.
In a statement, Kia stated that it will spend approximately 1 trillion won building the factory.
Kia anticipates producing 150,000 units in the first full year, with the option to increase production in response to changing market conditions.
In order to increase domestic EV facility investment by five times by 2030, it was further stated that the government will increase tax benefits for such investments.
In order to increase cooperation with the U.S. companies in innovative technologies, the South Korean car giant announced last year that it will invest more than $10B in the country by 2025.
The U.S. investment plan outlines its $5.5B commitment to brand-new battery and electric vehicle manufacturing facilities in Georgia.
Last week, Hyundai announced record-breaking March sales in company's history.
[ad_2]

Source link