Fortnite Chapter 4 Season 2's latest update is here. v24.20 was released to the public this morning, bringing a lot of changes to the game. It's largely known as the Attack on Titan update and for good reason. Both Levi and Mikasa were added to the game as well as some in-game items.
These in-game items include ODM Gear and Thunder Spear, both of which were hinted at in the trailer for Levi and Mikasa. The Thunder Spear is a new weapon almost unlike anything seen in the game before. Both items come with challenges that will entice the community to try each of them out.
One such challenge is to damage opponents with consecutive shots with the Thunder Spear. Here's where to get one and how to use it properly for this challenge.
---
Fortnite challenges: Hit opponents with the Thunder Spear
Step 1: Load into the game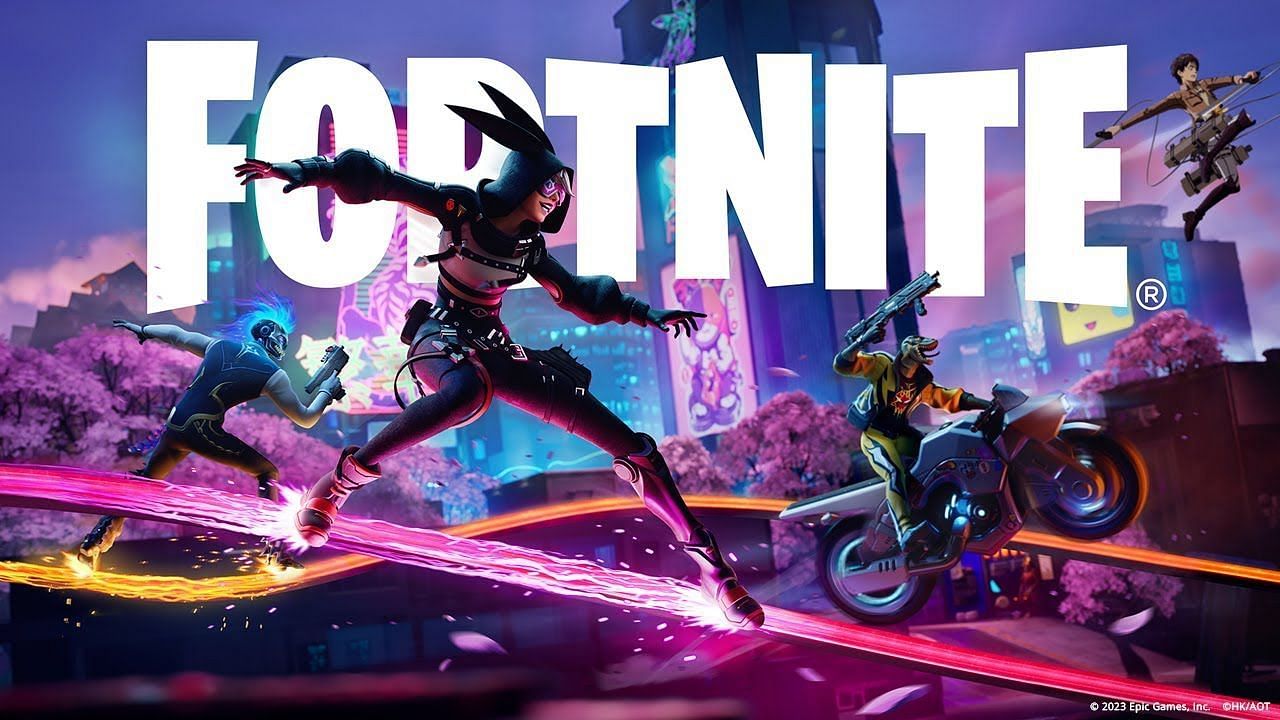 Load up the application on the platform you want to play on. v24.20 was just released, so you need to update the app first if it hasn't auto-installed on your device. After it's updated to the latest version, you can start the game. Once it loads, log into your account.
This is not a Creative challenge, so be sure to enter a match in either Battle Royale or Zero Build mode; Solo, Duos, Trios, or Squads will work.
---
Step 2: Land at this landmark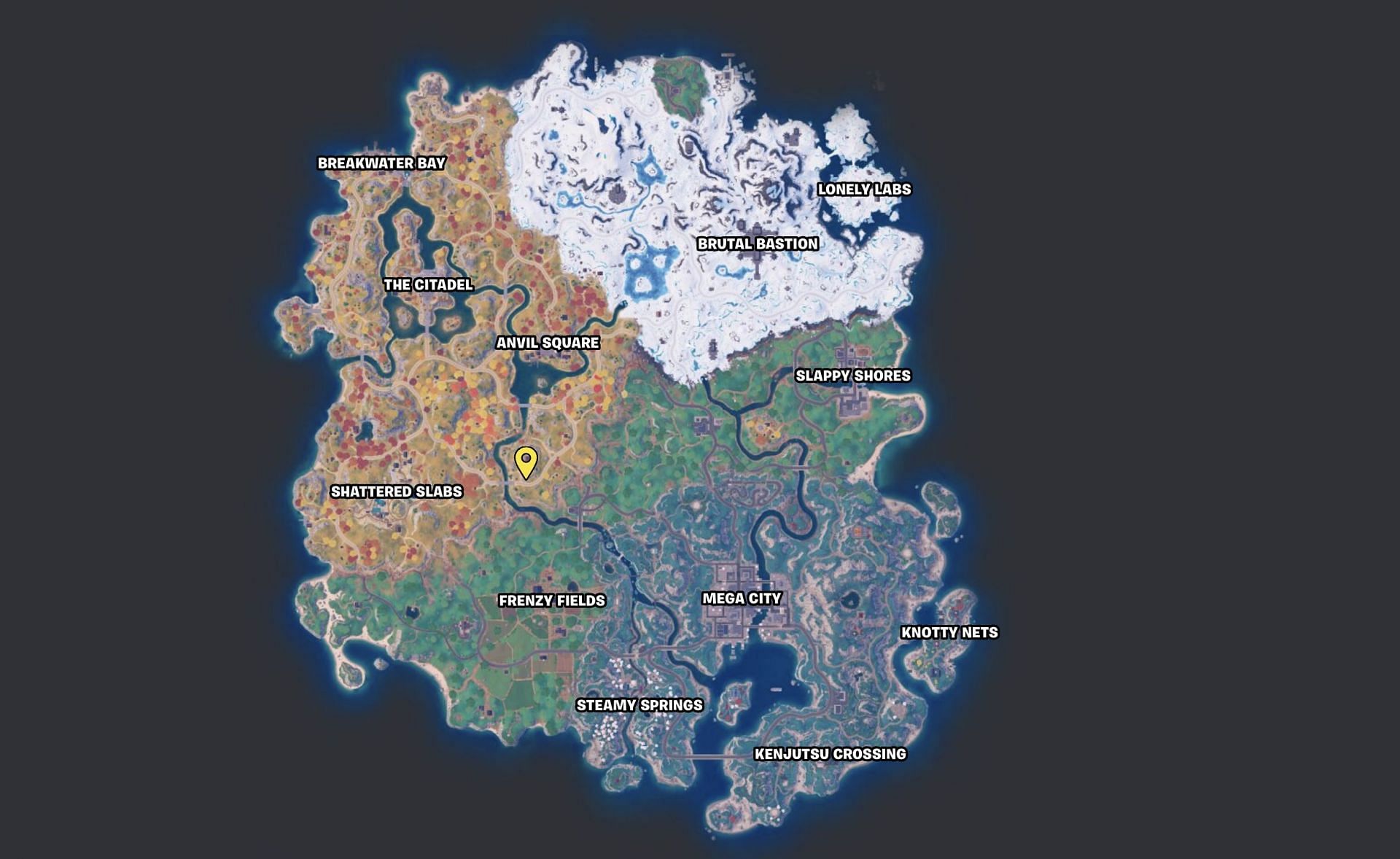 Land at this landmark to open a new chest. These chests were added as a result of the v24.20 update and have excellent items, including two new weapons for the Attack on Titan collaboration.
---
Step 3: Open a new chest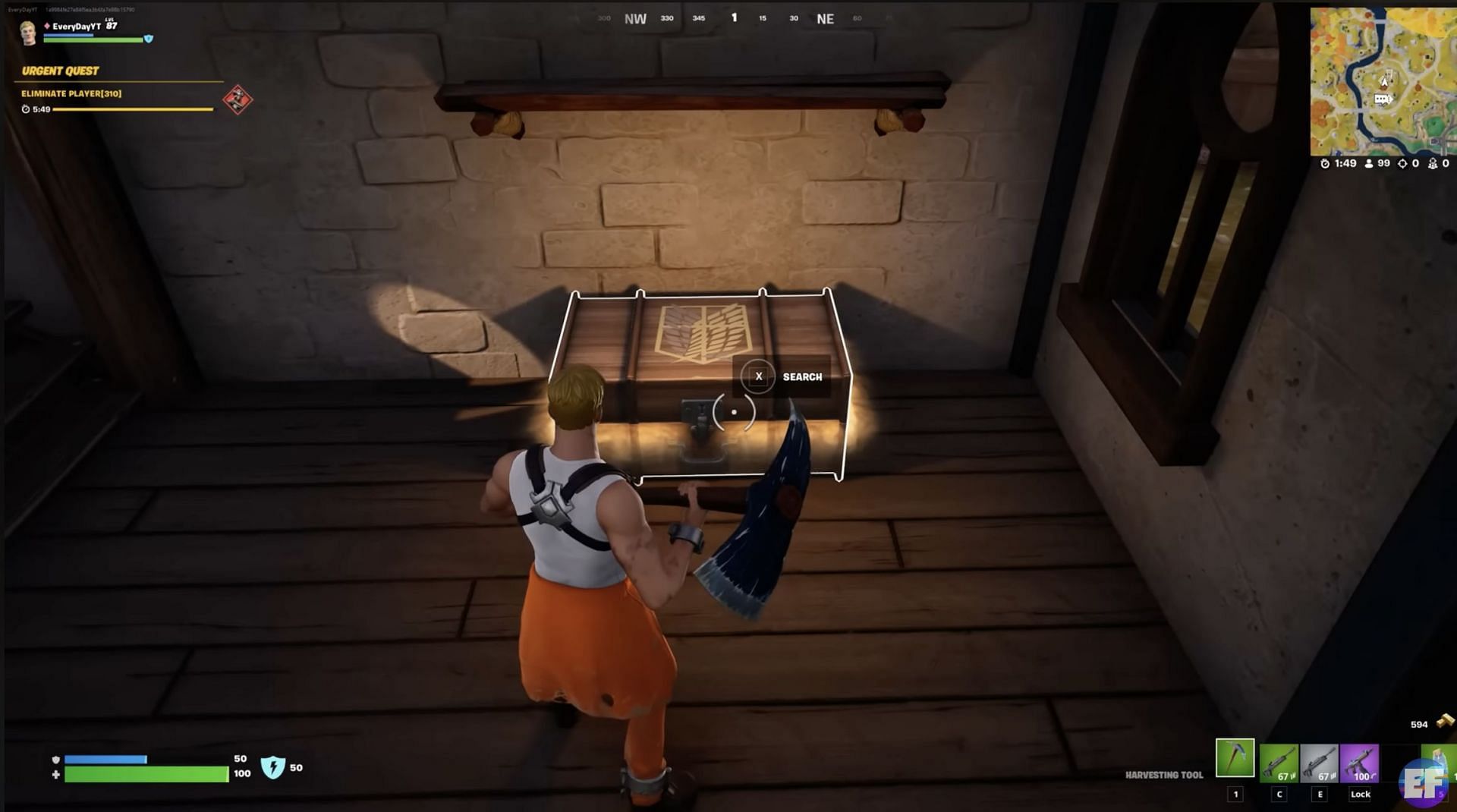 These chests contain the OMD Gear and Thunder Spear. Open one and you can get both, but all you need for this challenge is the spear. The ODM Gear does have other challenges, though. Considering it's a good weapon, you may want to take it as well.
---
Step 4: Find an enemy and shoot them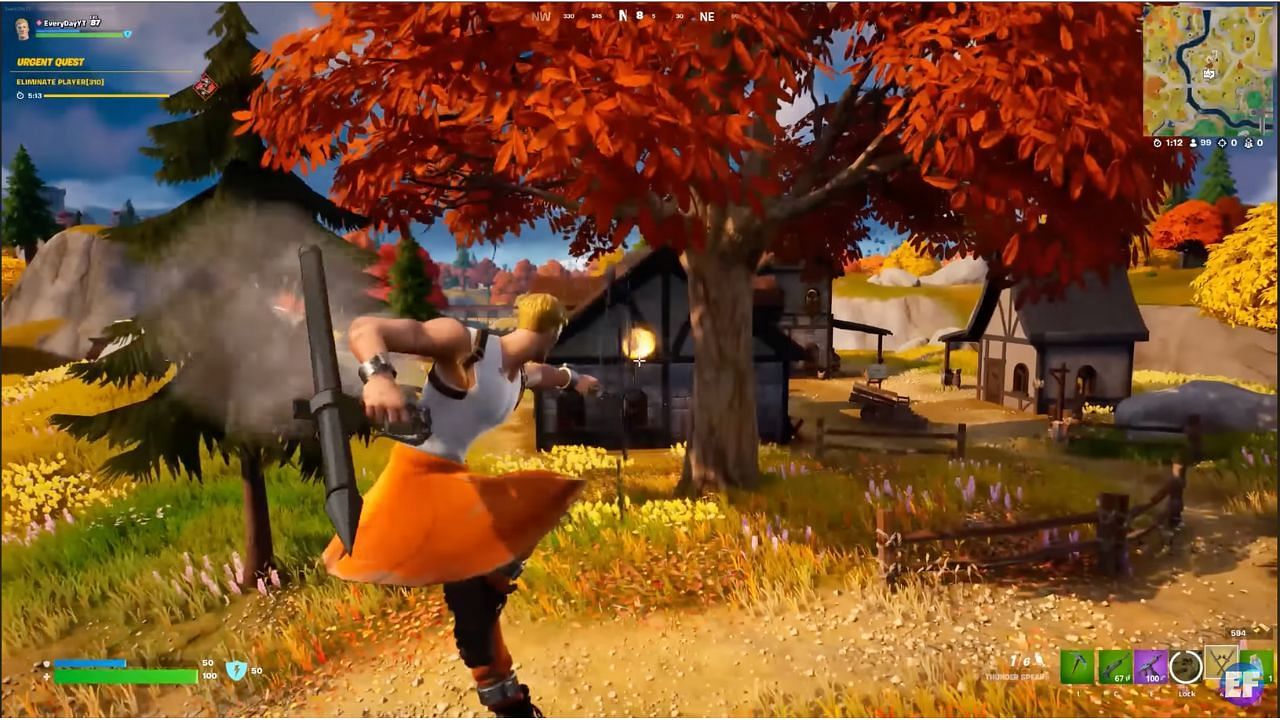 Equip the Thunder Spear in Fortnite. Aim at an opponent. The weapon has a pretty small crosshair, so be sure you're aiming precisely. Fire it and it will shoot out explosive ammunition at them. If you hit the opponent, it's good to try again and ensure you hit your second consecutive shot.
If you miss the second shot, you'll have to start over. Unless their health is low, the Thunder Spear shouldn't kill any Fortnite players with one shot, leaving you with the chance to land two in a row and complete the challenge.