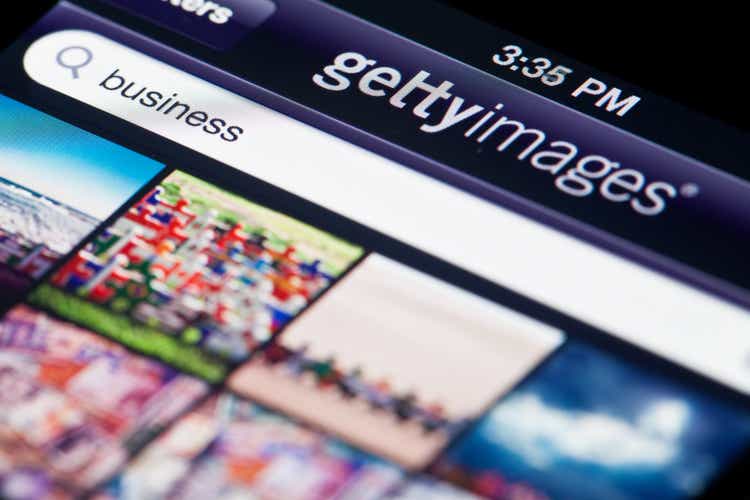 Getty Images (NYSE:GETY) rose 5.7% in premarket trading after an activist investor said the visual content provider should consider selling itself among other options.
Trillium Capital LLC, which said it owns hundreds of thousands of shares of Getty Images (GETY), sees 100% upside for the stock to trade to $12 a share, according to a letter the investor sent to Getty's board on Tuesday.
Trillium argues that Getty (GETY) may see interest from a strategic buyer, private equity firm or the three largest shareholders could be interested in taking the firm private.
"We believe a strategic buyer would likely pay much more than 12X EBITDA for Getty due to the potential to reduce administrative costs, implement more advanced technology, and grow revenues at a faster rate," Trillium wrote in the letter.
The three largest Getty (GETY) shareholders, the Getty Family, Koch Icon Investments and CC Neuberger Principal, own over 80% of the company and have the resources to take the company private, according to Trillium.
Trillium also argues that the Getty management, especially its CEO, should be replaced. The company should also look to substantially reduce its costs and to continue to pay down its debt.
"We do not understand why the Board has been so reluctant to unlock the potential value opportunity of about $1.1 billion in incremental shareholder value," Trillium said in the letter. "This results in about a 100% increase in the stock price of Getty's publicly traded shares."
Getty went public in late July through a merger with a SPAC. Getty's stock soared nearly 150% during its debut, though has dropped about 30% since going public.
[ad_2]

Source link