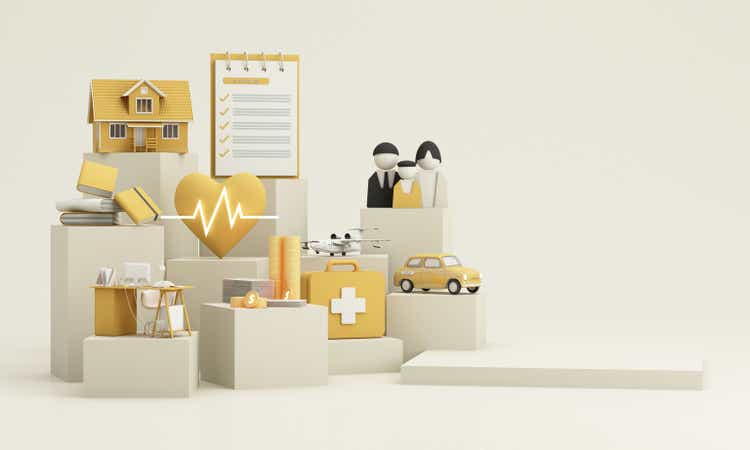 Insurance broker eHealth (EHTH) fell ~14% in mid-afternoon trading on Tuesday despite posting a Q4 beat and above-consensus guidance.
The company reported Q4 non-GAAP EPS of $1.14, beat by $0.44, and revenue of $196.32M (-19.4% Y/Y), beat by $10.32M.
The 2022 revenue decreased 25% on a yearly basis to $405.4M, as the company had entered the year with an inflated cost structure. A more than $110M cost reduction program was introduced in Q2.
The 2022 results were impacted by the transitional nature of H1, the company said.
For FY23, revenue is expected to be in the range of $420M to $440M, vs. consensus of $417.46M.
GAAP net loss is expected to be in the range of $55M to $35M, adjusted EBITDA of between -$15M to $5M and operating cash flow in the range of -$30M to -$15M.
The company plans to further diversify its revenue streams as part of its FY23 operational priorities.
eHealth is showing positive trends year over year in cost containment and the use of cash in operations, Seeking Alpha author Larry Saunders said in a note.
However, the fundamental business model is constrained by the mismatch in cash flows between upfront customer acquisition and retention costs and the long tail of commissions receivable. There is also pressure from the broader increase in discount rates needed to evaluate the value of its future commissions, Saunders said.
[ad_2]

Source link