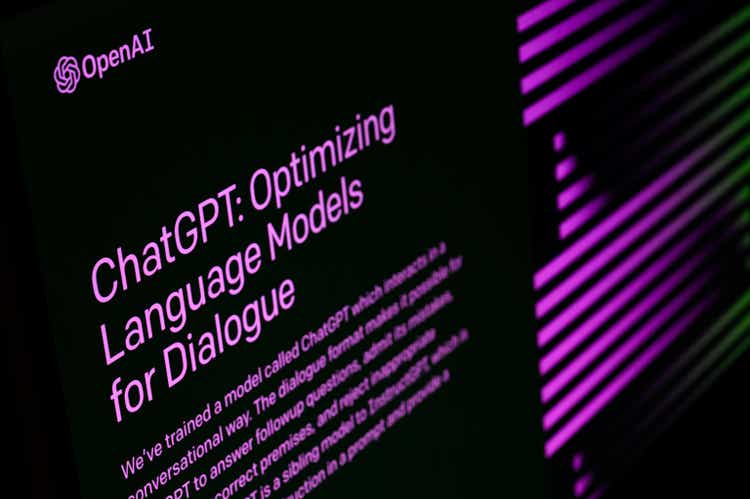 While acknowledging the Federal Reserve's effort to slow down the economy as part of its attempt to get inflation under control, Defiance ETFs CEO Sylvia Jablonski predicted Tuesday that a massive recession can likely be avoided. She added that AI-related stocks could be a near-term winner if the Fed engineers a soft landing.
"The consumer still has a good amount of cash and savings accounts are not at the all-time high levels. And so there is potential that we do avoid a massive recession and that we have that softer landing version of this scenario," Jablonski said in an interview with CNBC.
In a softer landing scenario, the Defiance ETFs CEO said she was bullish on AI machine learning stocks. In making this call, she cited the user base of ChatGPT in its first couple months, which exceeded over 100M users.
Despite competition from startups in the space, Jablonski believes that Microsoft (NASDAQ:MSFT) is going to be a leader in the AI space, with IBM (NYSE:IBM) and Google (NASDAQ:GOOG) also representing strong players in the industry.
For investors picturing a harder landing, Jablonski suggested a more defensive approach, spotlighting the healthcare sector and fixed income products.
Looking at Tuesday's intraday action: S&P 500 (SPY) (SP500) +0.1%, Nasdaq (COMP.IND) +0.3% and Dow (DJI) -0.4%.
Looking at the intraday action for ETFs focused on AI space: First Trust Nasdaq Artificial Intelligence and Robotics ETF (ROBT) +0.54%; iShares Robotics and Artificial Intelligence Multisector ETF (IRBO) +0.47%; ROBO Global Robotics and Automation Index ETF (ROBO) +0.27%; Global X Robotics & Artificial Intelligence Thematic ETF (BOTZ) +0.42%.
For a closer look at MSFT's relationship to AI, see why Seeking Alpha contributor Anna Sokolidou says that, "Microsoft stock is not worth buying just because of ChatGPT."
[ad_2]

Source link