Ben Stokes encouraged his England side to feel "thankful" for their involvement in a classic Test match at Basin Reserve, rather than dwell on the disappointment of a gut-wrenching one-run defeat to New Zealand.
Only one other side in the history of Test cricket have come as close to a successful fourth-innings chase and lost, Allan Border's Australia beaten by the West Indies by the same result in 1993, but Stokes refused to be downbeaten.
England asked their hosts to follow-on 226 runs behind on the third morning, only to be left scrambling towards a stiff target of 258 after a superb fightback from the hosts.
The game ebbed and flowed over the course of a gripping final day, New Zealand moving first with four early wickets, only for England to seize control with a 121-run stand between Joe Root and Stokes.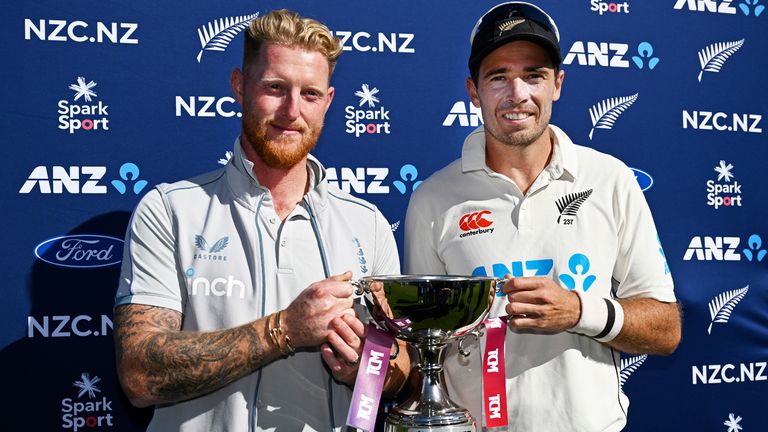 The balance of power shifted regularly as the finish line came into sight, but when number 11 James Anderson was caught down the leg-side off Neil Wagner with England two short of victory there were no more cards to play.
Stokes, who has made it his mission to reinvigorate not just English fortunes but wider interest in the Test format, was willing to see the bigger picture.
Ben Stokes says his side were 'just not good enough' after New Zealand snatched an one-run win against England in Wellington

"That is what you play Test cricket for, to be in those moments. To be a part of that was amazing," he said.
"What a game, it was crazy. If you can't look back at that Test match, even in our dressing room on the losing side, and just be quite thankful that you've been involved in a game like that…when can you?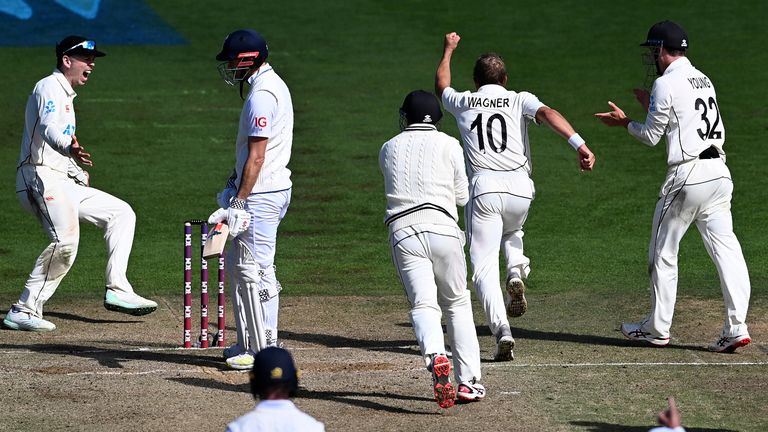 "Test matches like that don't happen that often, they don't come around that often. You have to lose games to really appreciate how good it is to actually win. And, if you are going to lose games, you'd like to be involved in a game like that instead of losing by 200 runs or whatever. It might sound daft because you've gone so close, but I just think everyone is appreciating this week for what it is.
"That doesn't mean for a second we're not fussed about winning or losing. We love winning, but if it doesn't work out that way, we'll hold our hands up and say the opposition were better than us."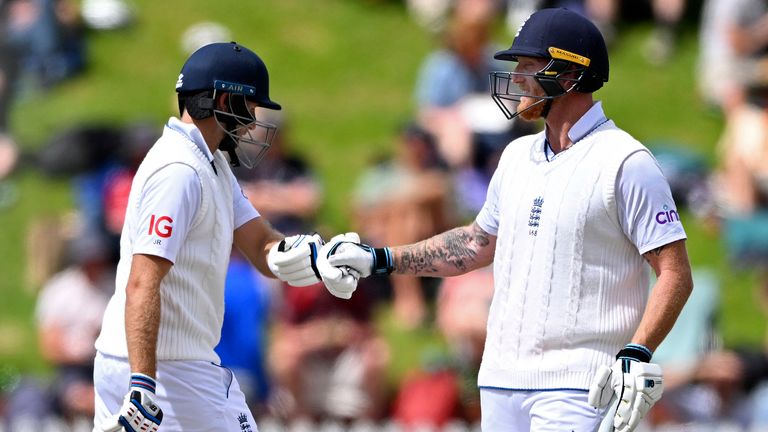 Stokes 'doing everything' to be fit for Ashes
Stokes' decision to enforce the follow-on is sure to be pored over, having become just the fourth captain ever to do so and lose. But perhaps more important was that, having asked New Zealand to bat again, he was unable to pull his weight with the ball.
He has been managing a chronic left knee complaint for a long time, managing flare ups along the way, but restricted himself to just two overs out of the 216 England bowled.
Stokes admitted he was struggling physically, but made it clear he would still be taking up his £1.6m IPL deal with Chennai Super Kings. With an Ashes summer at hand, fans will be crossing their fingers over his fitness.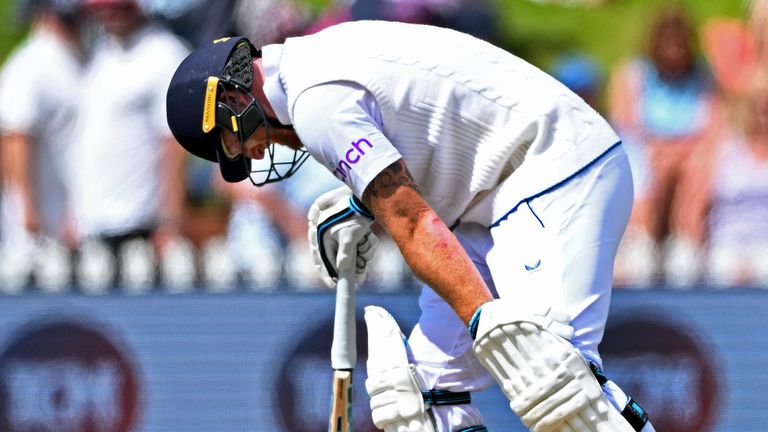 "I'm not going to lie, it has been very frustrating knowing something has been holding me back from performing as I'd like to, especially as fourth seamer," he said.
"I'm not a surgeon but I knew when I'd bowled a bit it didn't feel good. I've got a four-month period now to get it even better before the Ashes and I'll be doing everything I can.
"I've been in different situations where I've been good, I've gone through situations where it's not been good, but if anything I'll probably take my commitment to getting it better even more now. I've been working hard with our physio and medics but once the games came around it's been hard to get everything done around my knee.
"I'm going to the IPL, don't worry. I've had conversations with Flem (CSK coach Stephen Fleming) and he's fully aware of the situation with my body at the moment."
[ad_2]

Source link