Investing.com — Here is your Pro Recap of the biggest M&A headlines you may have missed this past week.
First Republic Bank deal 'remains elusive': report
The beleaguered First Republic Bank (NYSE:) is being advised by JPMorgan (NYSE:) on strategic alternatives, including a capital raise, CNBC reported early last week. But Fox Business' Charlie Gasparino later tweeted that a deal "remains elusive," as a sale is proving difficult without more "govt backstop" despite "possible interest" from former Treasury Secretary Steven Mnuchin's private equity firm, Liberty Capital.
Still, Bloomberg reported over the weekend that U.S. authorities may expand an emergency lending facility that could give First Republic more time to shore up its balance sheet.
According to media reports, JPMorgan chief Jamie Dimon is leading these effort to secure a "club deal" here. Earlier, a Wall Street Journal report said big banks are discussing converting the $30 billion deposited into the bank the prior week into a capital infusion.
First Republic shares lost another one-third of their value last week after falling off a cliff earlier this month, down some 90% for March, amid contagion fears in the sector after Silicon Valley Bank's collapse.
Shares closed Friday at $12.36.
InvestingPro users always know first. Get news like this in real time.
Signature Bank assets bought by NYCB subsidiary
Deposits and loans of Signature Bank (NASDAQ:), the recently collapsed NYC-based lender, are getting picked up by Flagstar Bank, a subsidiary of New York Community Bancorp (NYSE:).
Under the terms of the agreement, Flagstar would acquire $12.9B of Signature Bank's loans at a discount of $2.7B, substantially all of its deposits, as well as 40 former SBNY branches, soon to be rebranded as Flagstar.
The deal excludes Signet, Signature's crypto-focused subsidiary, as well as ~$60B of loans and $4 billion of deposits, as the agency still seeks buyers and considers alternatives for these.
Shortly before its widely publicized collapse, Signature had assets of $110.3B.
Microsoft-Activision deal gets positive news from UK regulatory body
The UK's Competition and Markets Authority (CMA) said the new evidence showed that the proposed $69 billion Microsoft (NASDAQ:)-Activision (NASDAQ:) merger "will not result in a substantial lessening of competition in console gaming in the UK."
"Having considered the additional evidence provided, we have now provisionally concluded that the merger will not result in a substantial lessening of competition in console gaming services because the cost to Microsoft of withholding Call of Duty from PlayStation would outweigh any gains from taking such action," Martin Coleman, chair of the independent panel of experts conducting this investigation, said.
Earlier this week, the decision on the deal was pushed back to May 22 from April 25 by the European Commission.
Activision shares popped more than 6% last week to $84.39, while Microsoft gained 1.2% to $280.57.
BlackBerry to sell "non-core" patents and patent applications for up to $900 million
BlackBerry (NYSE:) said last week that it agreed to unload "substantially all of its non-core patents and patent applications" to Malikie Innovations, a subsidiary of Key Patent Innovations, "for a combination of cash at closing and potential future royalties in the aggregate amount of up to $900 million."
The agreement terms say BlackBerry will receive $170M upon closing, and another $30M no later than the third anniversary of closing, as well as a cut of the profits generated from the patents.
Shares gained 4% to $3.84 for the week.
BridgeBio Pharma said to attract interest from pharmaceutical companies: report
BridgeBio Pharma (NASDAQ:) is attracting takeover interest from bigger drug companies, according to a report from Bloomberg, citing people familiar with the matter.
Some large pharma companies are studying a potential acquisition of the firm. Deliberations are ongoing.
Shares leapt nearly 9% for the week to $14.90.
Extra Space Storage weighing offer for Life Storage: report
Extra Space Storage (NYSE:) is considering an offer for Life Storage (NYSE:), according to Bloomberg, citing people familiar with the matter. Extra Space Storage is working with an adviser on the potential bid.
Life Storage rejected an offer from Public Storage (NYSE:) in February.
Vlad Schepkov and Senad Karaahmetovic contributed to this report.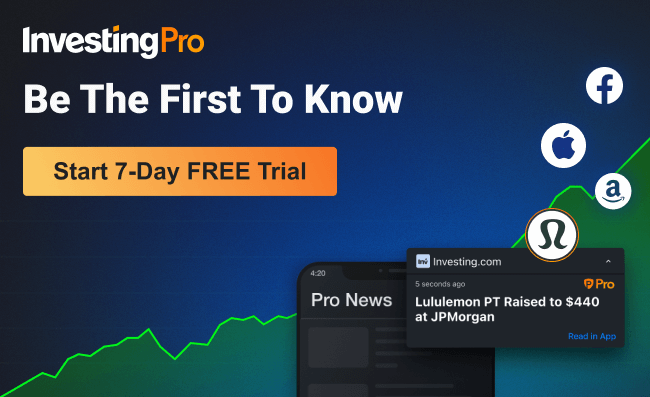 [ad_2]

Source link